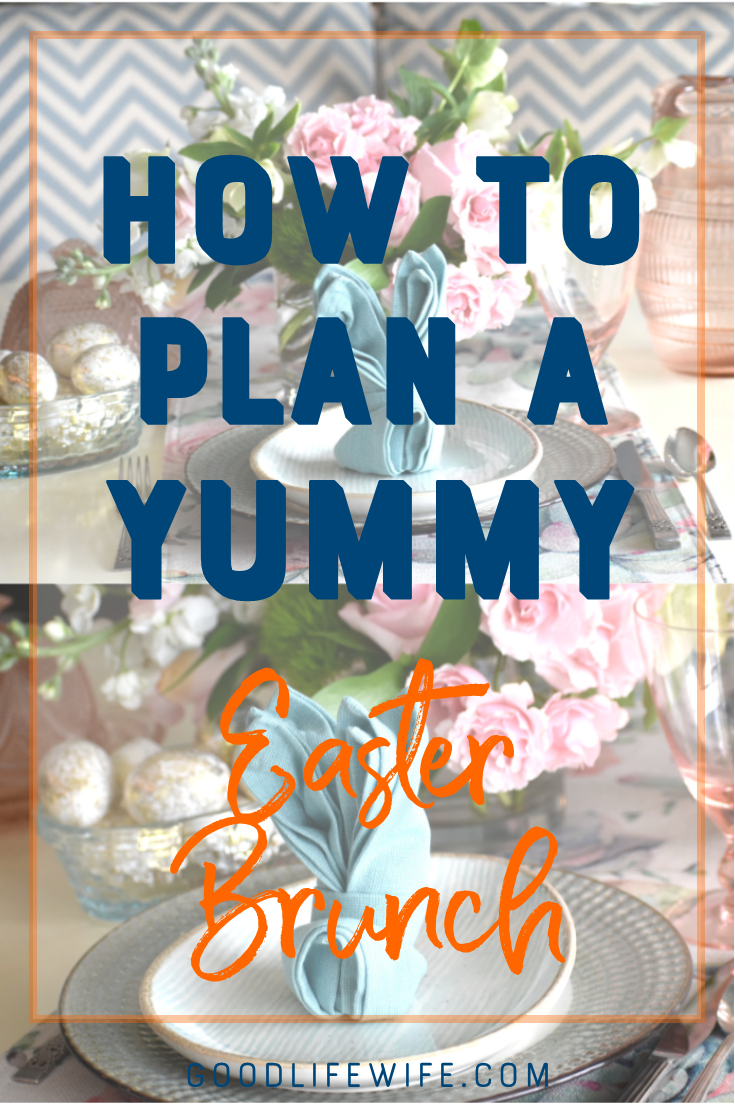 Are you hosting Easter Brunch this year?  Good Life Wife has got you covered with a printable menu and tips for a pretty table setting!  Let's keep things simple, shall we?
Easter Brunch Menu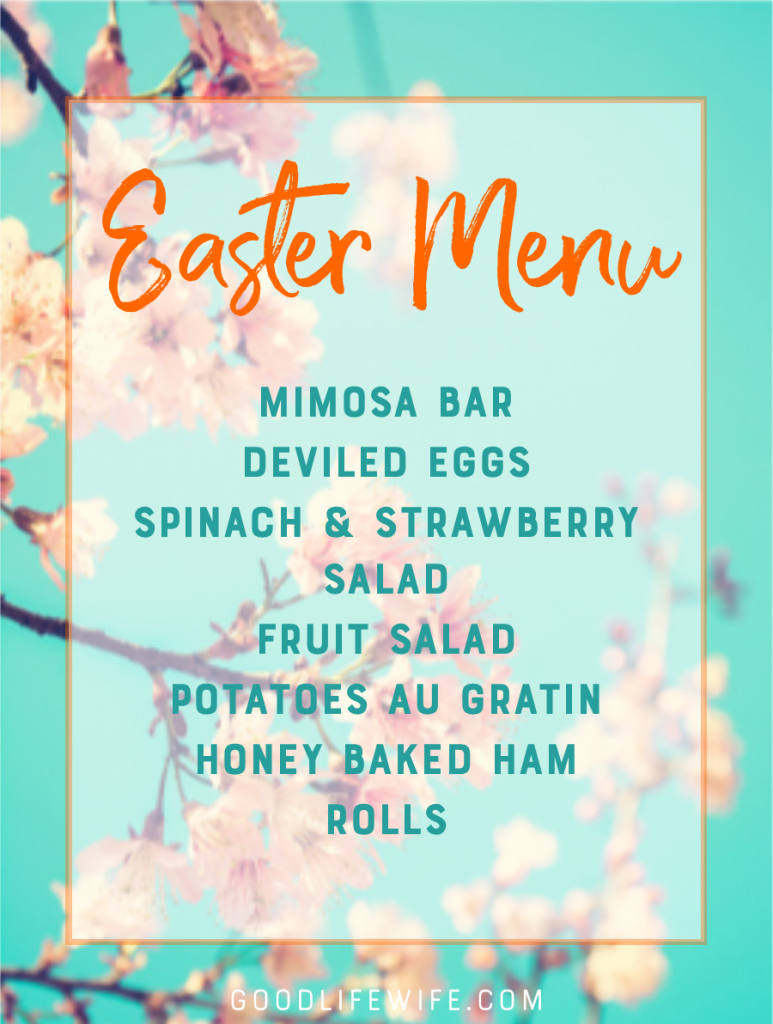 We could serve this meal for brunch, lunch or dinner, even.  As my Easter gift to you, click here for a pdf version of the menu that you can print out.  You don't even have to give me your email address!
This post contains affiliate links. If you click on the link and buy something, I will receive a teensy commission. Rest assured that I will not recommend something that I would not use myself.  For more information, please see my disclosure page.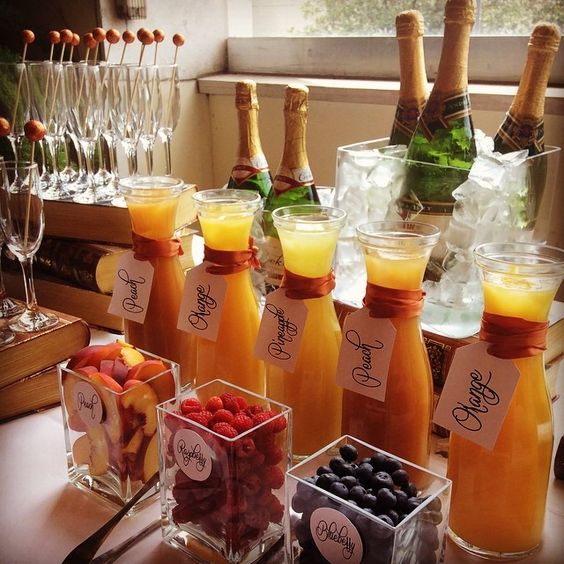 We're starting out with a cute mimosa bar.  I love the way this one's laid out.  Keep Champagne or Prosecco on ice, serve a few different fruit juices in carafes and have fresh fruit to add.  Really fun and really easy, just the way we like it!
Pretty sure it's written as law somewhere that you have to serve deviled eggs for Easter.  My family likes them the old fashioned way, no bacon or siracha for us!  If people are straggling in,  serve these as an appetizer.
Spinach, strawberry and feta salad is amazing. Toss it with a balsamic vinaigrette and top with walnuts.  It's super good and even kids might try it.  A plain fruit salad is also a good bet if you have kids and picky eaters.
Have you tried Ina Garten's recipe for potatoes au gratin?  It's to die for.  She adds fennel, which I delete, but everything else is the same as right here.
Honey Baked Ham is hard to beat.  You can reserve a ham online and pick it up on Friday or Saturday and you've got it made.
Sister Schubert's Parker House Style Rolls taste really good with ham.  Making rolls from scratch is a lot for brunch, so store bought is the way to go for sure!
Notice that I've not included dessert?  We've all eaten too many Cadbury Eggs by noon, so who needs dessert?
Setting the Table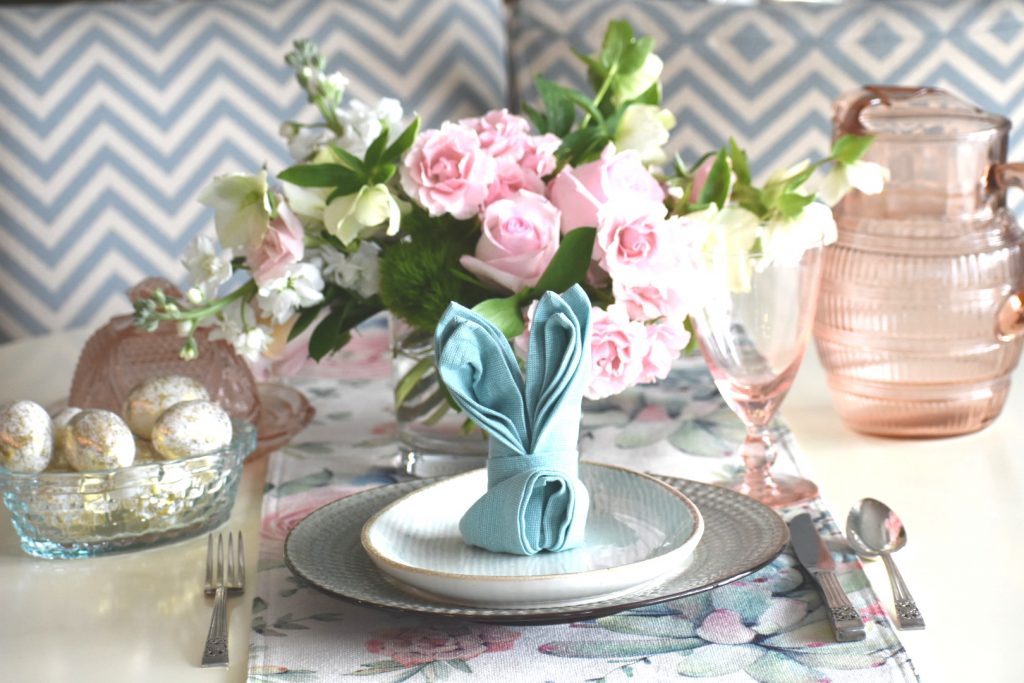 This table setting is simple and classic.  The dinner plate is from Pier One and is just my every day set.  Home Goods had the cute egg-shaped salad plate, pressed glass basket and table runner.
When I got everything home, I shopped my china closet!  The pink depression glass pieces are gifts from my mom and brother.  They go with the stemware we inherited from my husband's grandmother.  I added my Granny's silver in the Community pattern.
Every time I use one of the pieces from the past, I get all the feels!
I was lucky enough to attend an Alice's Table flower arranging workshop recently hosted by my friend, Trina.  She taught us so many cool things to make flower arranging easier.  These flowers are from the workshop and they still look gorgeous.  If you get the chance to attend a workshop, definitely go!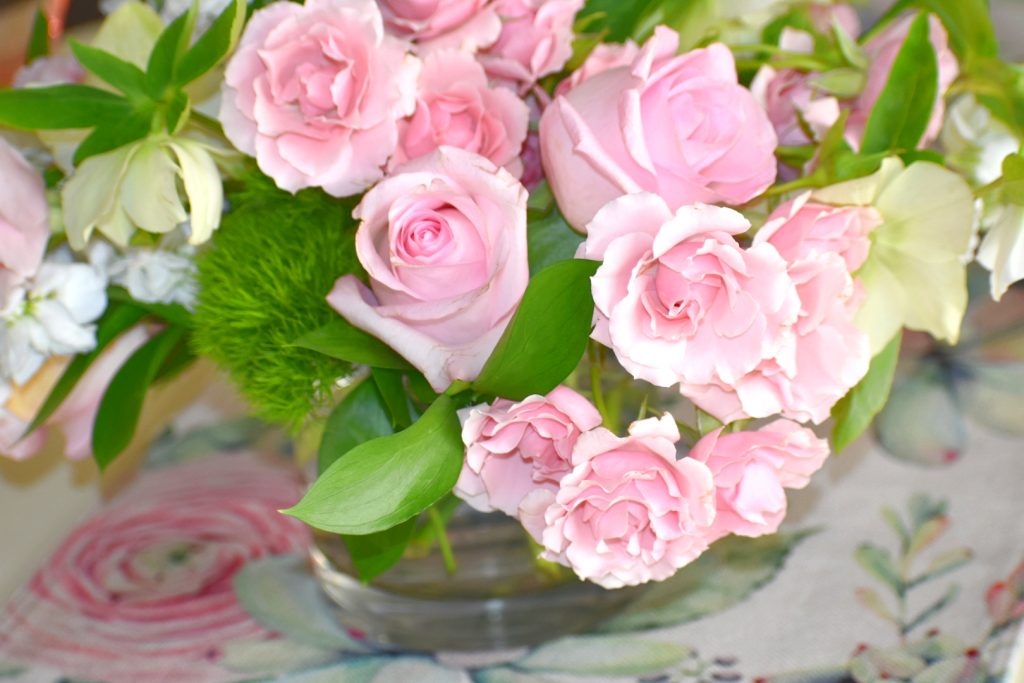 So you're all set!  Print out your menu, reserve your ham and check out Home Goods for some cute table decor.  Hoppy Easter!