The holiday season usually brings a mix of joy and dread!  This is go-time for moms.  We have to decide, plan and execute #allthethings.
I've rounded up the five best free holiday planners for you to make this year a littler easier.  Some are more minimalist, some are loaded with every imaginable printable to help you stay on track.  Check them out and see which style works for you!
This post may contain affiliate links. If you click on the link and buy something, I will receive a teensy commission. Rest assured that I will not recommend something that I would not use myself.  For more information, please see my disclosure page.
Full Service Planning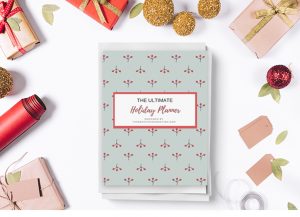 The Ultimate Holiday Planner from the Beehive Connection really lives up to it's name!  This cute planner is filled with goodies like:
Party, travel, budget and menu planners
Card and gift lists
Black Friday and Cyber Monday shopping lists
Recipes
Printable Christmas greeting card
Gift Tags
Sophistication & Elegance Here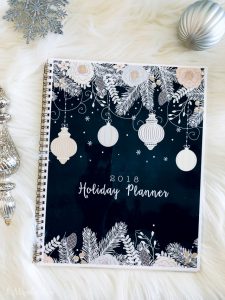 The 2018 Holiday Planner from Eleven Magnolia Lane is beautiful.  It includes everything you would expect and a couple of great additions:
Calendars
Gift Lists
Master Shopping List
Menu Plan
Wardrobe Planner (Love this!)
Memory Journal
Modern and Minimal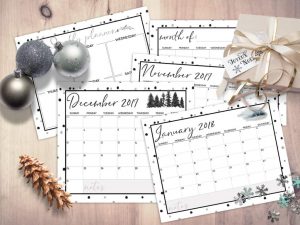 This Ultimate Holiday Planner from I Don't Have Time for That has a pretty, modern design. It has just what you need without extras to overwhelm:
Gift Planner
Budget Planner
Wish List
Black Friday Shopping List
Traditional & Organized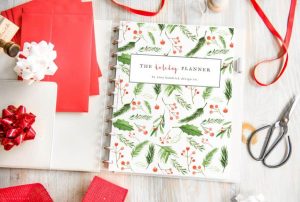 The Free Printable Holiday Planner for 2018 from Nina Hendrick Design Co. has lovely watercolor graphics in red and green.  It covers all the basics like:
Budget Planner
Shopping & Gift List
Menu Planner
Party Planner
Project Planner (What?!  This is such a good idea!)
Fun and Simple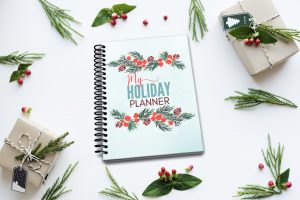 The Free Printable Holiday Planner for 2018 from Uncluttered Simplicity has a super cute design.  It's sure to keep you organized with:
Calendars
Budget Planner
Gift Planner
Menu Plan
Party Plan
One thing I've learned over the years is you set the tone for your family.  If you approach the holiday season with anxiety, and an unrealistic expectation of the "perfect" holiday, your kids will know.  Let go of perfectionism, plan ahead and enjoy the sweet moments.  You can eat prime rib on beautiful china or Campbell's soup on a TV tray and have the best Christmas ever.  As long as mama's happy, errbody's happy.
If you're wondering what to cook for Thanksgiving and Christmas, take a look at my menus.  Each come with a handy timeline to help you get everything on the table.
Which planner did you choose?  I'm torn between wishing I was sophisticated and elegant and knowing that I like to plan down to the last detail.  But, 'member?  I'm letting go of perfectionism!