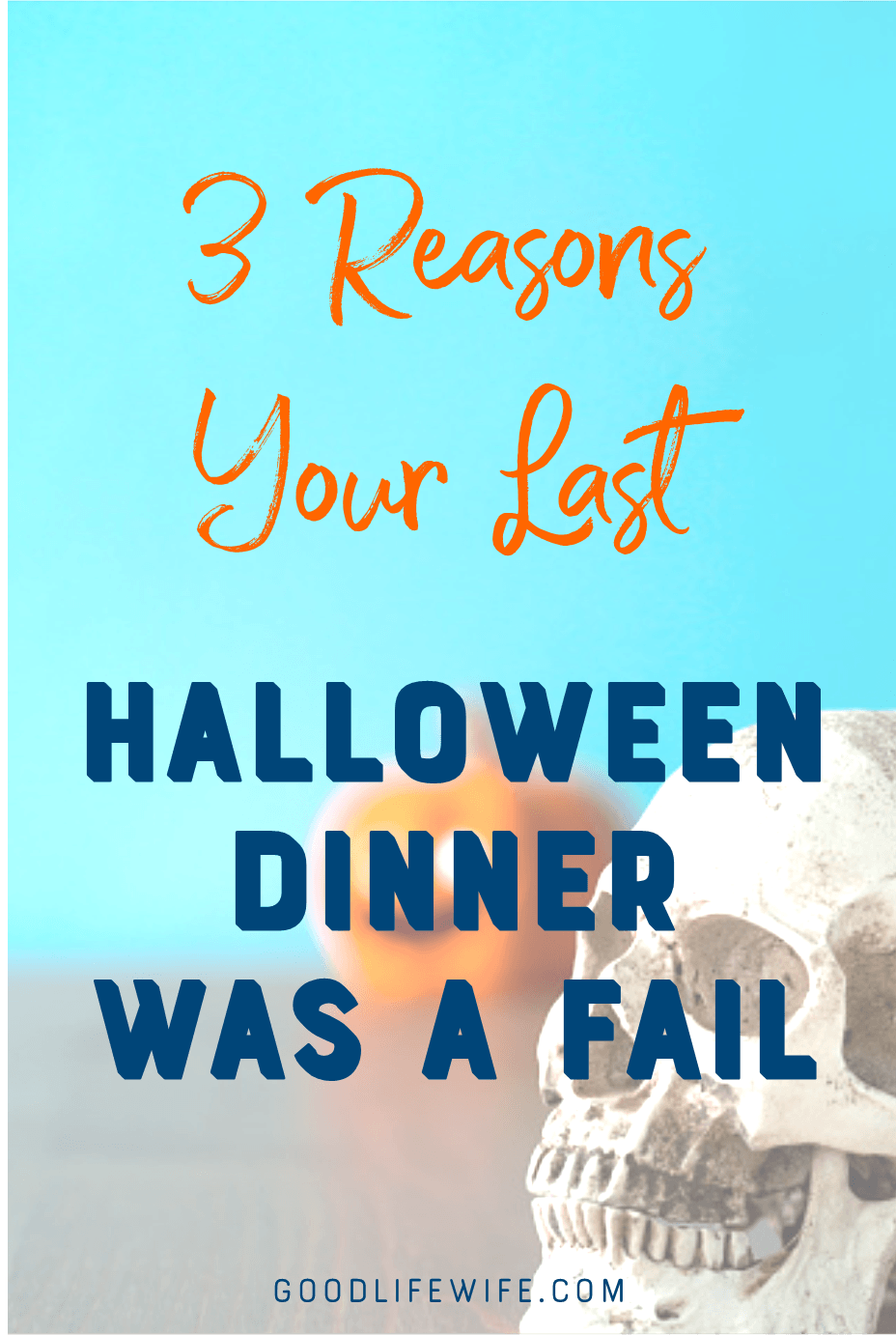 Did you have a Pinterest fail last Halloween?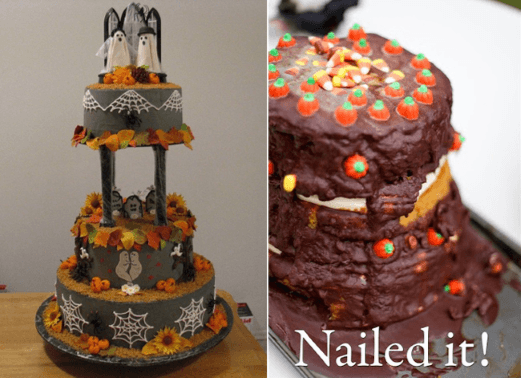 Do you know why? In a word, perfectionism. Perfectionism is our enemy. It sucks the life and fun out of us. We lose focus on what's important when we focus on perfection. The important thing on any holiday is to enjoy our families and to make happy memories. Ain't nobody got time for this mess!
Three reasons your last Halloween dinner was a fail…
Too Late
The main event on Halloween is trick-or-treating. The goal is to get everyone fed and out the door so they can go beg for candy. The littler the person, the earlier you need to get the show on the road. You can't eat dinner at 7:00 and then take a three-year-old trick-or-treating. No good can come from this. You will both be crying by 7:30. Try to eat at 5:00 and get going by 5:30 for the littles and at 6:00 for the older kids.
The logical answer may feel like eating after trick-or-treating. Rookie mistake. No kid, or adult, is going to want to eat a no-thank-you bite of green beans before digging into the candy. Not to mention, you need your strength if you're going to hit all 110 houses in your neighborhood. Start early, finish strong.
Too Complicated
We've all seen Pinterest and its crazy ideas about crafting artistic dishes like Halloween Feet Loaf (you can't make this shit up.) Unless you have a lot of time on your hands and are a Hollywood special effects artist, leave that kind of thing to Pinterest and try something more manageable.
How about Mummy Dogs?
They're cute and easy and kids like them. I know it's processed food, but it's just one night!
Stick with one cutesy dish and a couple of other simple things. For the last nine years, we've had Mummy Dogs, homemade macaroni and cheese and a salad. We don't have Mummy Dogs any other time of the year, so it's special and we all look forward to it. This meal is quick and easy to clean up, so we can get out there and get our candy!
When did Halloween costumes get so elaborate? Myy mom made me an Indian Princess costume out of a brown paper bag. We are not trying to win an Academy Award for costume design! Guess what? You get just as much candy with a simple costume as you do with a fancy one.
No Cocktails
This is huge. If your kids get to eat two fistfuls of candy before bed, you are entitled to a special cocktail! Our neighborhood is super fun on Halloween and several houses, including mine, serve cocktails for the grownups.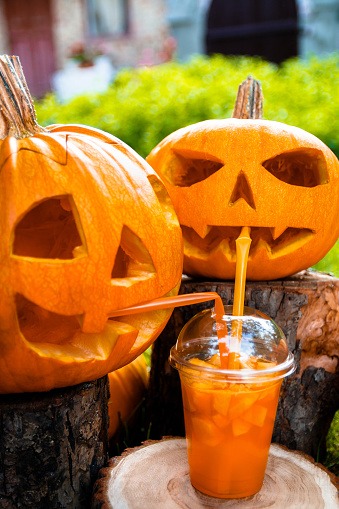 I whip up a batch of my Good Life Bourbon & Apple Punch. This stuff is good and there is never a single drop left! It's served in a big drink dispenser with paper cups. We set up a table and chairs at the end of our driveway and hand out candy and cocktails.
Eventually we wander to the other cocktail stations and sample Jello shots and Fireball. It's one of my favorite nights of the year!
This Halloween is Going to Be Epic
Not because you're the Martha Freakin' Stewart of your cul-de-sac, but because you're a relaxed, fun mom. You will set yourself up for success by keeping it early, keeping it simple and having a dang drink. You will let go of perfectionism and will not try to outdo your frenemies with Instagram gold. You will not cry, sweat or holler. You got this!
Hands in, Boo on three…one, two, three, Boo! Wait, did you mean we say, "one, two" then Boo when we would say, "three?" Or, do we say "one, two, three, Boo?" Anywho, Happy Halloween!