This post contains affiliate links.  If you click on the link and buy something, I will receive a teensy commission.  Rest assured that I won't recommend a product that I haven't used myself, or at least, desperately wanted to use myself.  For more information, please see my disclosure page.
You've all been wracking your brains trying to come up with the perfect gifts for your husband, kids, parents, bestie, dog walker, etc.  But what about you?  I know you've been asked what you want for Christmas and if you're anything like me, you draw a complete blank.  I mean seriously, I completely choke.  Maybe that's why you end up with a bunch of weird shit on Christmas morning.  This year, let's give the people what they want:  an easy to use gift list, complete with links to buy them!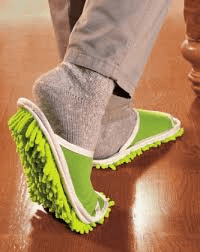 Good gifts solve problems.  Basically, I want things that will make me prettier, warmer, more productive or make me smile.  And smile in a good way, not the kind of smile you get when you open something like this gem.
Just to clarify, don't get me these slippers.
Gift that Make Me Prettier
Silk Pillowcase.  It's not just about being fancy, a 100% silk pillowcase can make your hair look better and keep wrinkles at bay.  Silk helps reduce friction which causes damage to the hair and skin.  The biggest gift is that it can extend a blowout, which probably adds years to your life.
Chanel No. 5. It may not make you look better, but it does make you smell better, which is a win.  Chanel No. 5 blends floral notes, sandalwood and aldehydes for a clean, feminine scent.  It's a classic fragrance and my go-to.
Gifts that Make Me Warmer
The North Face Parka.  If you're tired of being cold, like me, this coat is for you!  It goes all the way to your knees, so when you sit down, your behind is covered.  No more frozen tush during a football game!  Also, the down isn't super puffy and the stitching is slimming at the waist.
Ugg Boots.  If your feet are warm, it's way easier to keep the rest of you warm.  As someone who is always, freakin' cold, these boots are a must.  I have them on right now!  The wool shearling keeps your feet much warmer than the faux, or Fuggs, as my niece calls them, and they don't smell, so it's worth getting the real deal.
Heating Pad.  Pop this heating pad in the microwave and lay it on your neck and shoulders for instant warmth.  It's so relaxing and soothing!  You can get pads for your feet and hands too.
Gifts to Make Me More Productive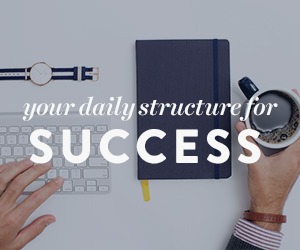 Best Self Co. Self Journal.  A powerful yet simple daily planner to help you optimize your day, tackle your goals, and be happier.  I'm a full-time mom and wife and a part-time blogger, as well as a daughter, friend, sister, volunteer, etc.  Sound familiar?  I have to have something to help me keep the plates in the air, but more importantly, to reach my goals.  I don't just want to survive, I want to slay!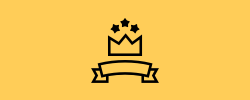 Billionaire Blog Club.  If you're interested in making money on the beautiful blog you created during the Building a Framework course, this system is a MUST.  Paul Scrivens packs incredible value into each course and gives you personal attention.
Gifts that Make Me Smile
Cricut Explore Air 2.  I'm dying for a Cricut!  How have I lived this long without one?  The monograms that I could make, the signs I could hang, the labels, oh, the labels!  Santa, baby, bring me a Cricut!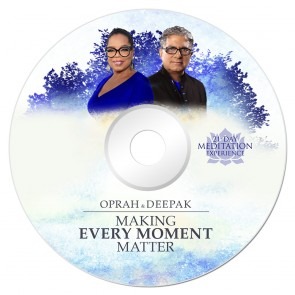 Making Every Moment Matter 21-Day Meditation Experience. Daily meditation keeps me sane and joyful.  I just finished the free version of Making Every Moment Matter and it really changed the way I think about time.  For more info on finding your inner calm, read this.
Audible.  I love to read but sometimes it's hard to make time to do it.  I can listen to Audible while I'm painting, driving or cleaning, which makes chores a little more fun.  The selection is mind blowing.  You'll find everything from best selling fiction to podcasts.
Well, you have my Christmas list, so I guess I'll look for presents to start piling up on my doorstep!  Feel free to forward this helpful list to your husband, kids, parents, aunts, postal carriers.  Did I leave anything out?  What's on your list this year?