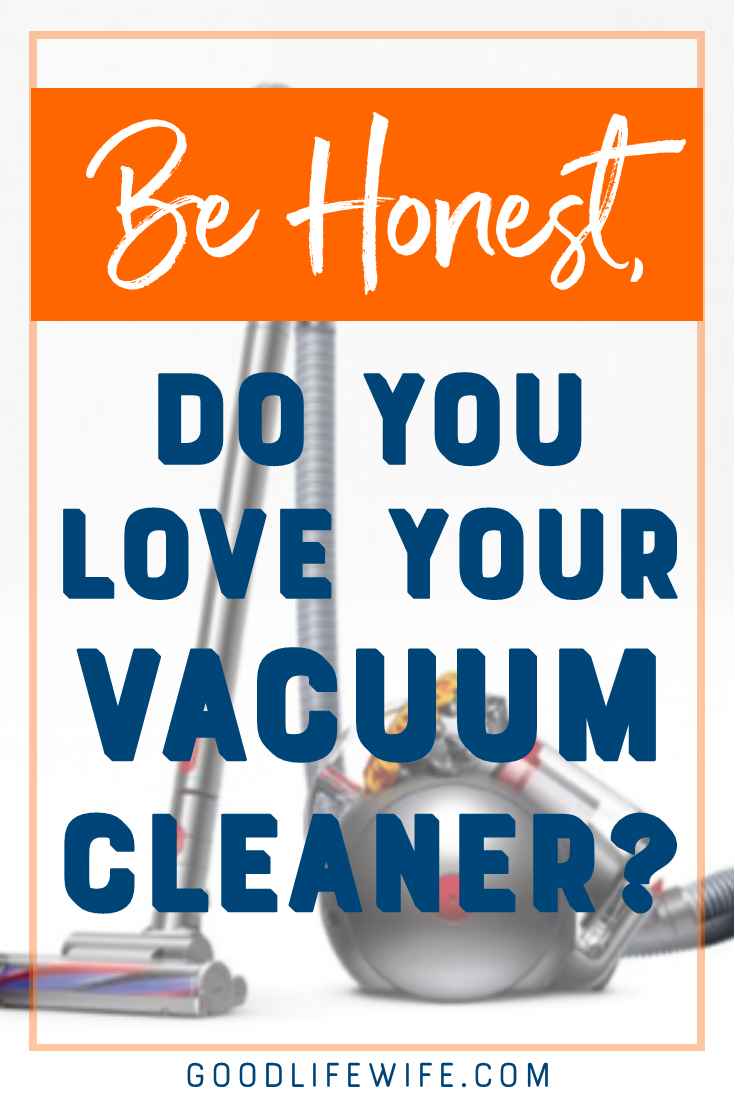 I just got a Dyson Big Ball Multifloor Canister Vacuum and want to tell you all about it!  I've used my Dyson Animal for years and love it, but it's kinda heavy and I don't love lugging it up the stairs.  When my wonderful little brother, who just happens to be a #dysonemployee, offered me a DEEP discount on a canister vac, I jumped at the chance!
Dyson allows it's employees to buy things at a really good discount a couple of times a year and the proceeds go to the James Dyson Foundation.  The Foundation encourages kids to think about engineering and innovation.  It has a lot of really great programs and a competition for college students.
Now don't get the wrong idea.  Dyson didn't give me the vacuum, nor did they ask me to write a review.  I'm just sharing my opinions and experience with you.  But, Dyson, if you're reading this, feel free to send me one of your super cool products and I'll be glad to review it!
On with the show!
This post may contain affiliate links. If you click on the link and buy something, I will receive a teensy commission. Rest assured that I will not recommend something that I would not use myself.  For more information, please see my disclosure page.
Dyson Big Ball Multifloor Canister Vacuum Review
I was super excited when this baby was delivered to my porch!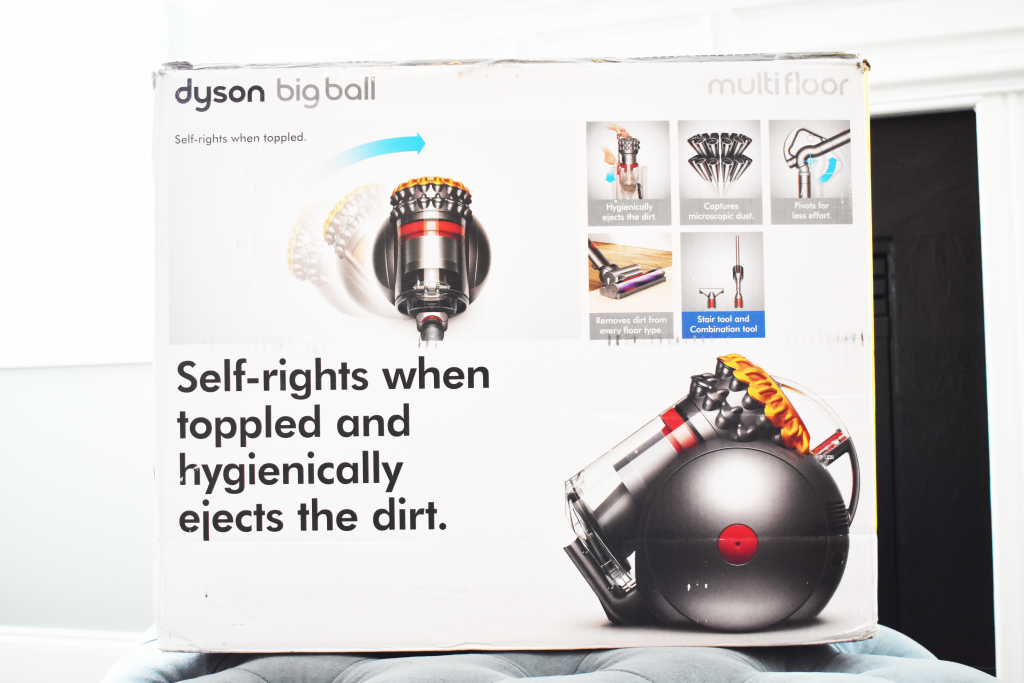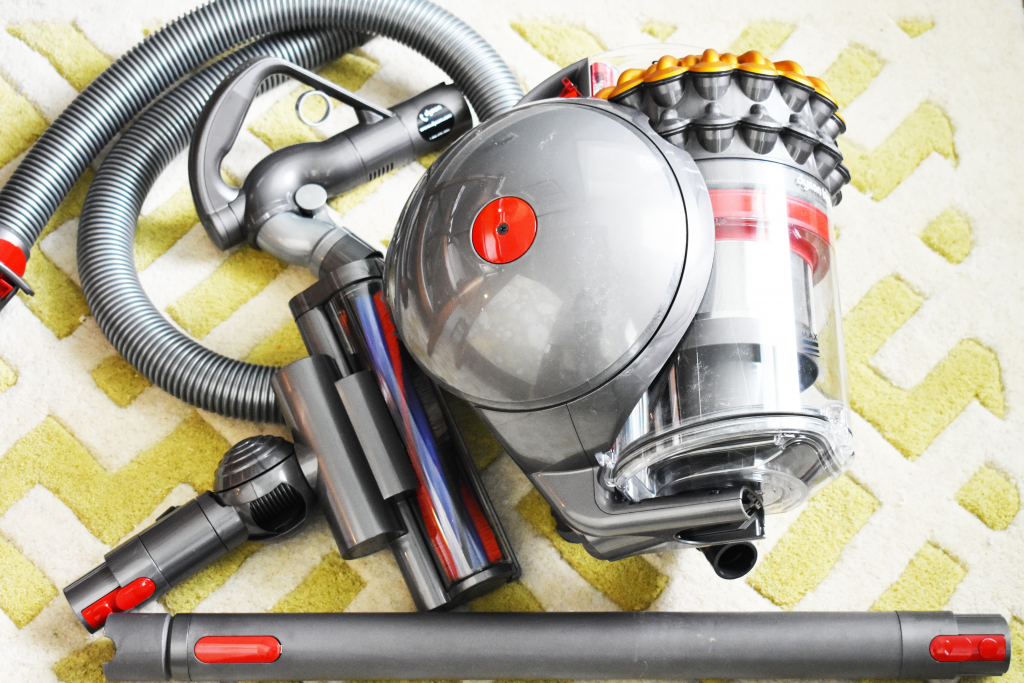 Easy to Assemble
This vacuum was really easy to put together.  It just snapped together in about six clicks and all of the attachments are stored on that long, grey piece.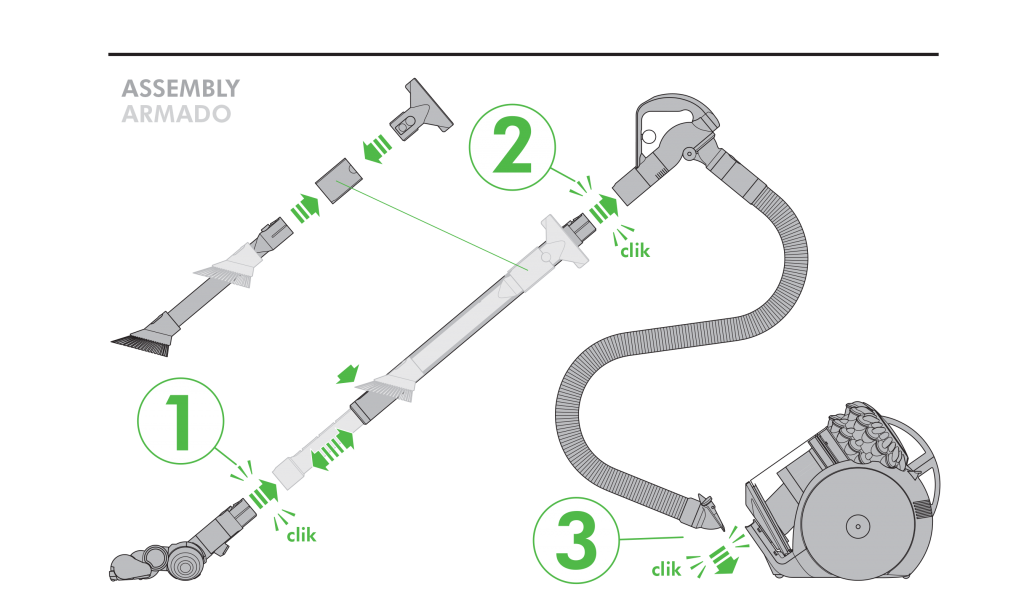 Lightweight
While the entire unit weighs about 17 pounds, the part that you hold while you're vacuuming is super light.  My arm and wrist didn't get tired like they do with the upright.  It's kind of crazy that you just drag that ball part around but that's the way it works!  There are no actual wheels, just the big ball, thus the name.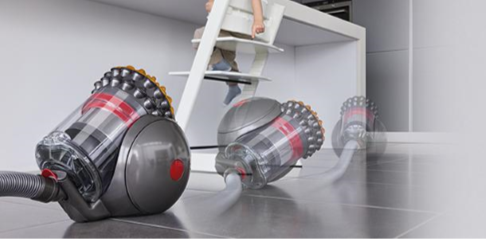 Strong Suction
This thing seriously sucks, in a good way!  It actually lifted my heavy area rug up off the floor.  One of my biggest issues is fuzz from my rugs on my dark wood floor.  The fuzz is so light, that sometimes it just blows around but this vacuum sucked it right up.  It also got the stray pieces of dog food.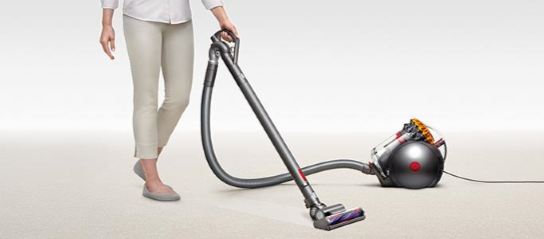 P.S. That's not me.  I'm not a khaki pants and white blouse while I vacuum kind of gal.  More of an old yoga pants and yesterday's t-shirt gal.  But, I couldn't take a picture of myself vacuuming!
Large Capacity Canister
My wool area rugs shed pretty bad and I had to dump the bin after each one with my upright.  With the new canister vac, I was able to vacuum both rugs before I had to empty it, then it did the rest of the downstairs before I had to empty it again.  Nice!
Easy to Empty
The canister is very easy to empty.  You just hold it over the trash and push the lever down and it empties right out.  Use the edge of the trashcan to close it and you never have to touch the mess!
Retractable Cord
You don't have to wind up the cord when you're done.  You just give it a tug and it zips right back into the machine!  No more ending up with the little cord holder thingy on the bottom so you can't use it and having to start all over again.  Yay!
Things I Don't Love
The Dyson Big Ball Multifloor Canister Vacuum has a pretty short cord.  It's 21 feet long, but I have to move the cord at least twice while I vacuum.
Hair gets stuck to the roller brush.  I have hair past my shoulders and my daughter's hair is almost to her waist.  This means a lot of long hair winds up on the floor, and on the vacuum brush.  Every vacuuming session with my upright starts out with a haircut!  I have to get the scissors and cut all of the hair off the roller.  This one didn't get as much hair stuck on it, but I haven't done the upstairs yet, so we'll see.  The whole roller comes out of this one, so I'm sure it will be easier to clean.  I'm hoping it works better so I can keep it upstairs and not have to haul a vacuum up and down the stairs.
I'm sure all canister vacs are this way but it feels weird to just drop the whole thing on the floor if I have to stop for a minute.  The handle doesn't stand up on it's own like an upright.  That will be something to get used to.
Bottom Line
This vacuum is definitely worth the money, even if I had to pay full price!  It does everything it says it does:  has powerful suction, rights itself when it falls over, has a large capacity bin and is easy to empty.  It also has a washable filter so it won't keep costing you to replace filters.  I'm giving it the Good Life Wife seal of approval.  Don't you know Dyson is going to be so thrilled?!
If you're looking for more information on getting your house nice and clean, check out my posts here and here.  It's a never ending job but having the right tools makes it way easier!
BTW, are you on team canister or team upright?