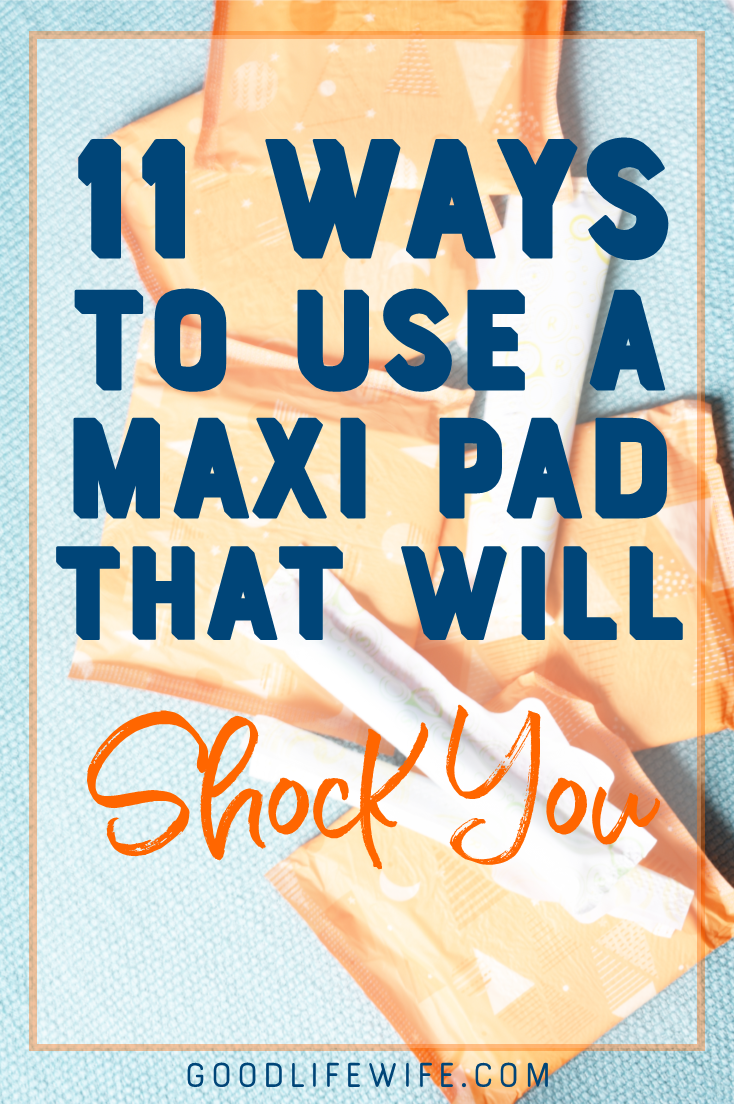 That's right, y'all, pads aren't just for "that time of the month," they're for ANY time of the month!  After some intensive research and development, I'm ready to share all kinds of ways to use a maxi pad, mini pad or panty liner.
No. 1  Duster
Simply stick a pad over the end of a paint stir stick and it's the perfect size for dusting your blinds.  You get the top of one and the bottom of another in the same swipe!  It's really the perfect dusting tool for any small space.  For more tips on cleaning, click here and here.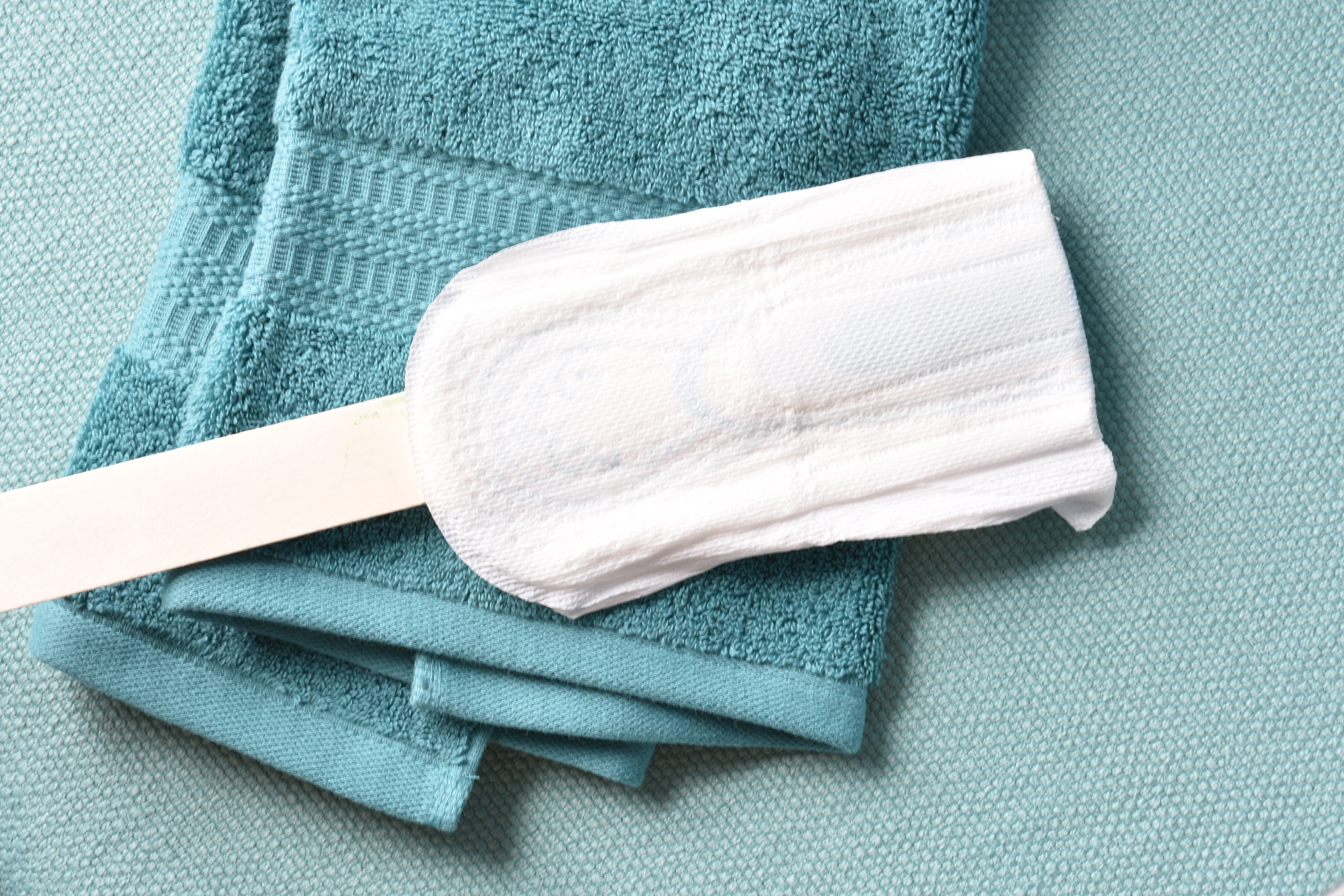 This post may contain affiliate links. If you click on the link and buy something, I will receive a teensy commission. Rest assured that I will not recommend something that I would not use myself.  For more information, please see my disclosure page.
No. 2 Nursing Pad
Tired of embarrassing leaks?  Just stick a panty liner inside of your bra.  Use a maxi if you want a little boost!  Pads are made to be super absorbent and they will hold quite a bit of liquid.  A maxi holds about 10 ml!
No. 3  Seed Germinator
This is so cool!  Stick a pad on the inside of a mason jar and soak with water.  Lay it down on it's side and place seeds on the pad.  Keep this in a warm, sunny place.  Check it daily and keep the pad moist and pretty soon, you'll have tiny seedlings.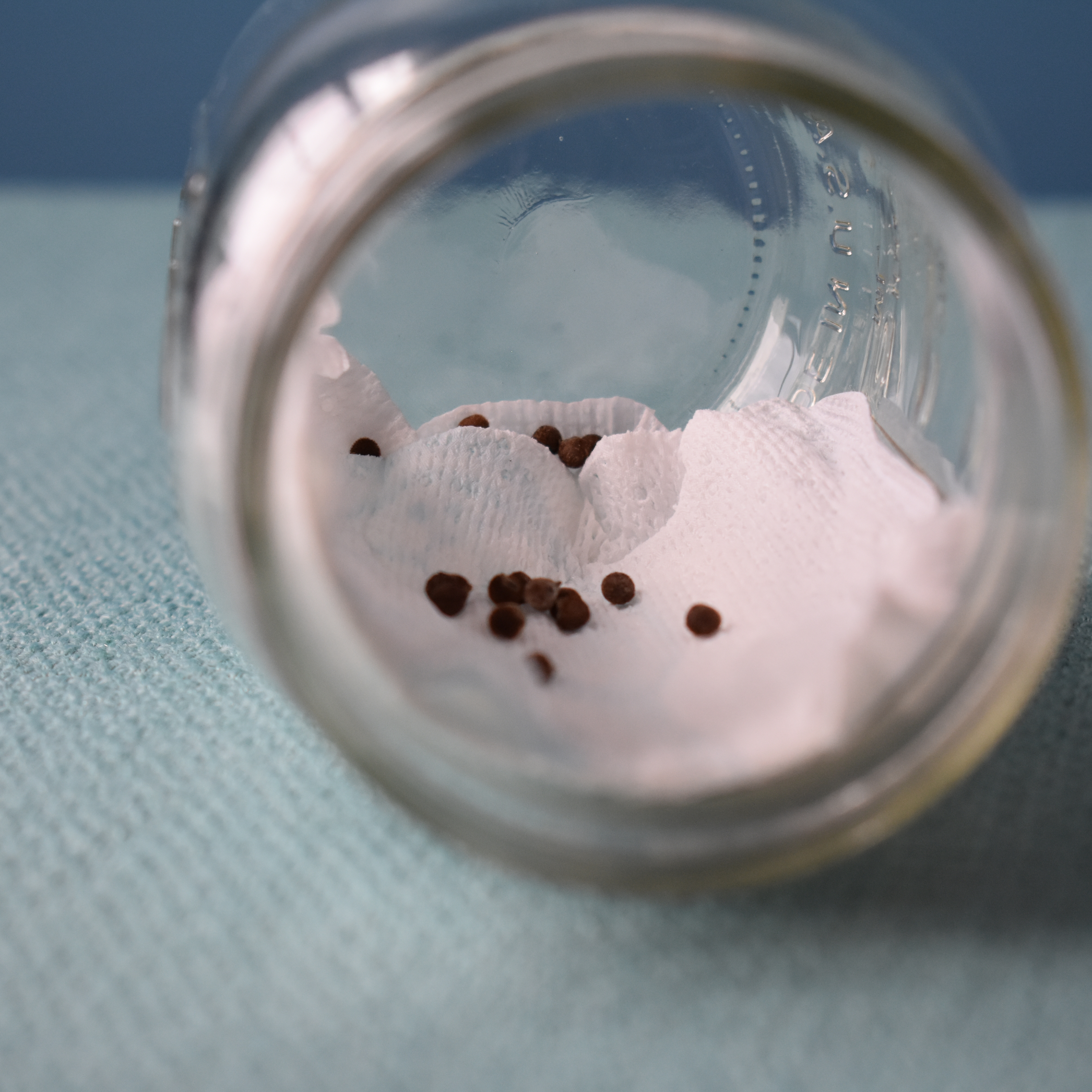 No. 4  Furniture Sliders
Cut a pad into pieces and put them under furniture legs, sticky side up, to slide furniture without damaging floors.  Pro tip:  It's easier to cut a pad with the backing on.
No. 5  First Aid
So many options!  Soak a maxi in water, slip it into a Ziplock and freeze.  Now you have a bendable ice pad for all kinds of booboos.  Use a pad to stop bleeding (kinda what's it's made for!).  Pro tip:  if you find yourself with a pesky bullet wound, a tampon is the perfect size to plug it while you drive yourself to the hospital.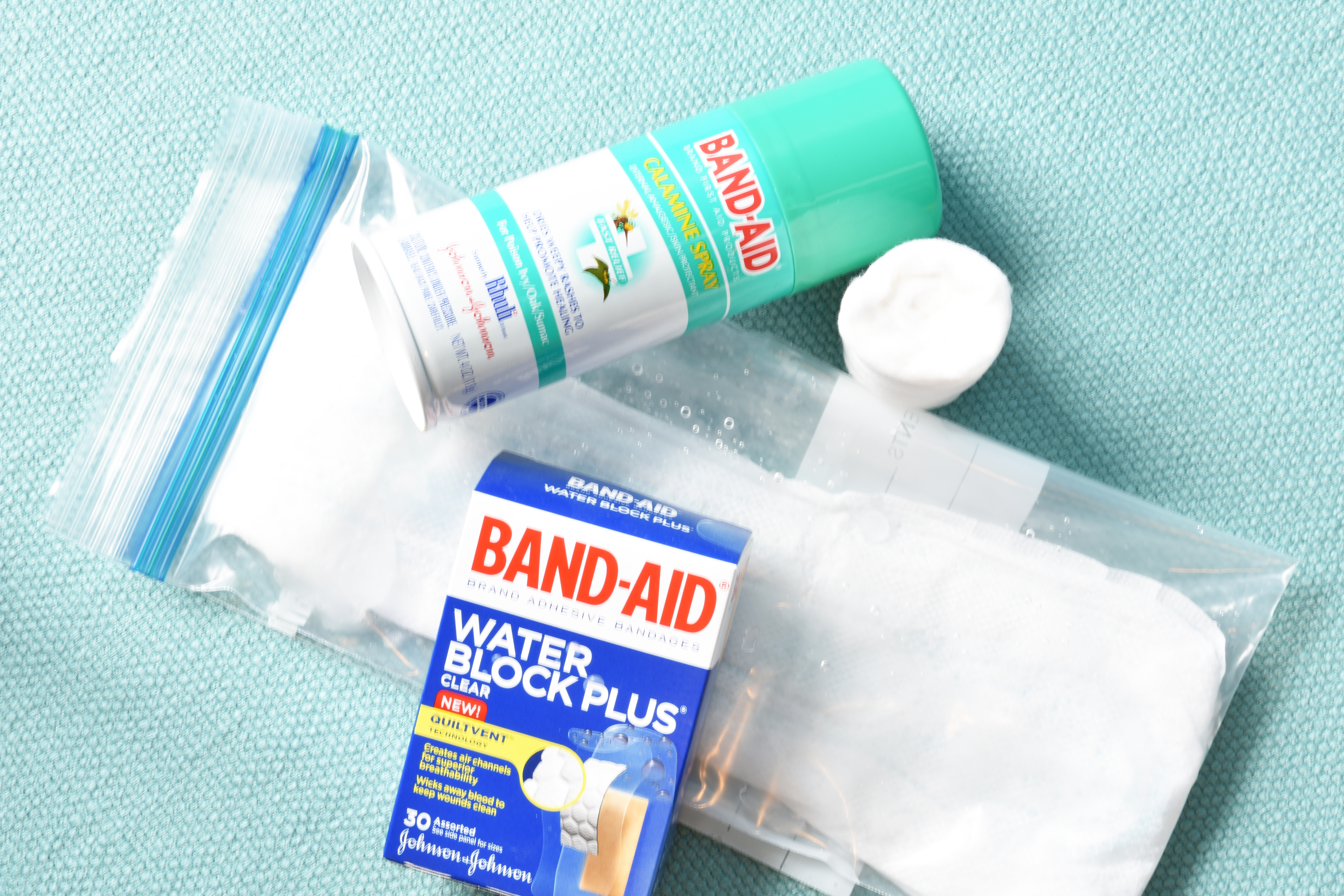 No. 6  Sweat Stain Blocker
Stick a panty liner to the under arm of a dress, blouse or blazer to stop sweat from leaking through.  Make sure you put the sticky part on the garment, not your skin.  This tip will save you tons at the dry cleaner!
No. 7  Slippers
Did you forget to send shower shoes with your daughter to camp?  No worries, calmly tell her how to make some out of maxi pads!  Take the backing off and fold over each end to the right size for your foot, sticking it to itself.  This leaves some sticky on the bottom so that you don't fall!  Now take another pad and stick one end under the first, about a third of the way down.  Step on the first pad, wrap and second pad over your foot and stick the end under the other side.  Voila!  Perfect shower shoes.  You could even use them for pedicure sandals.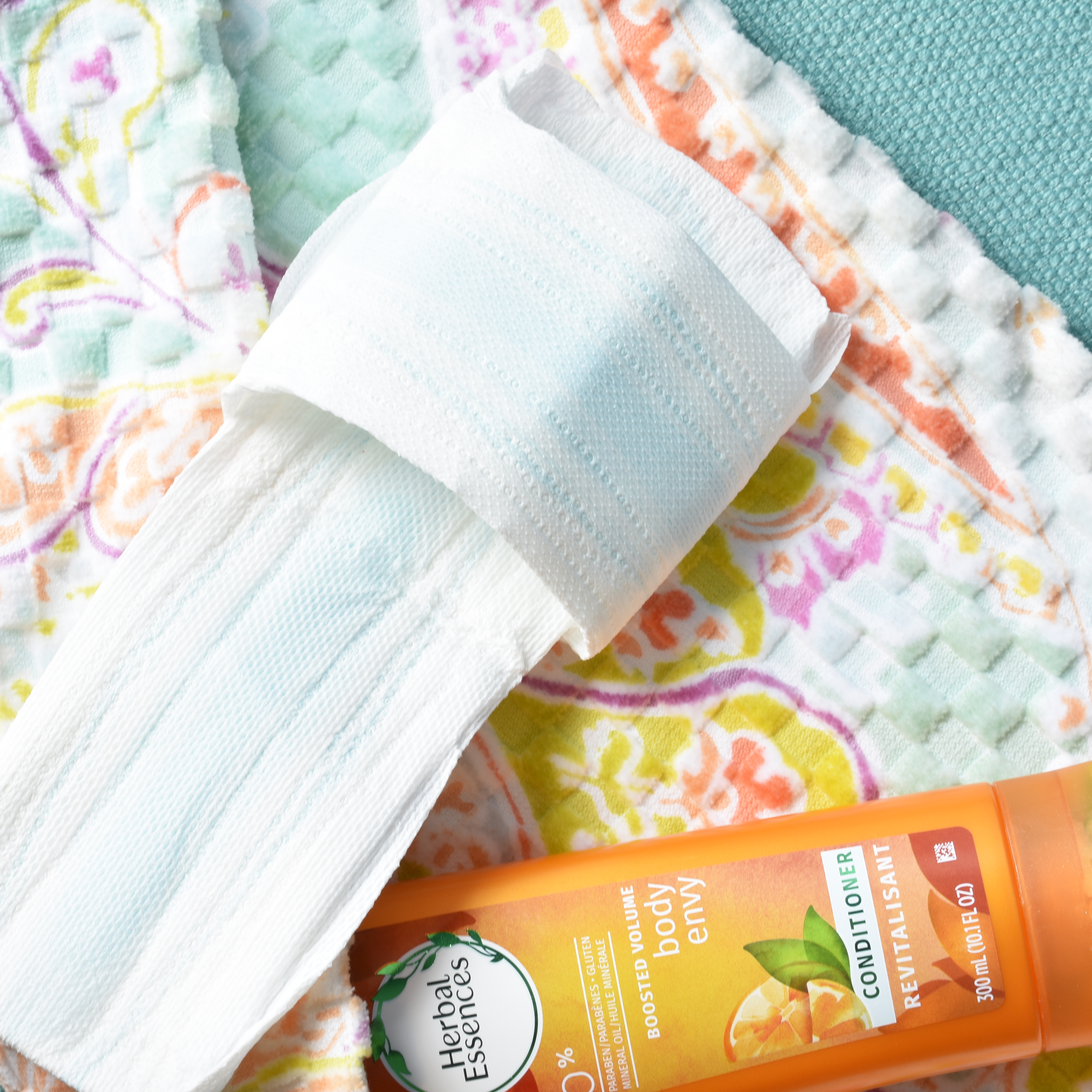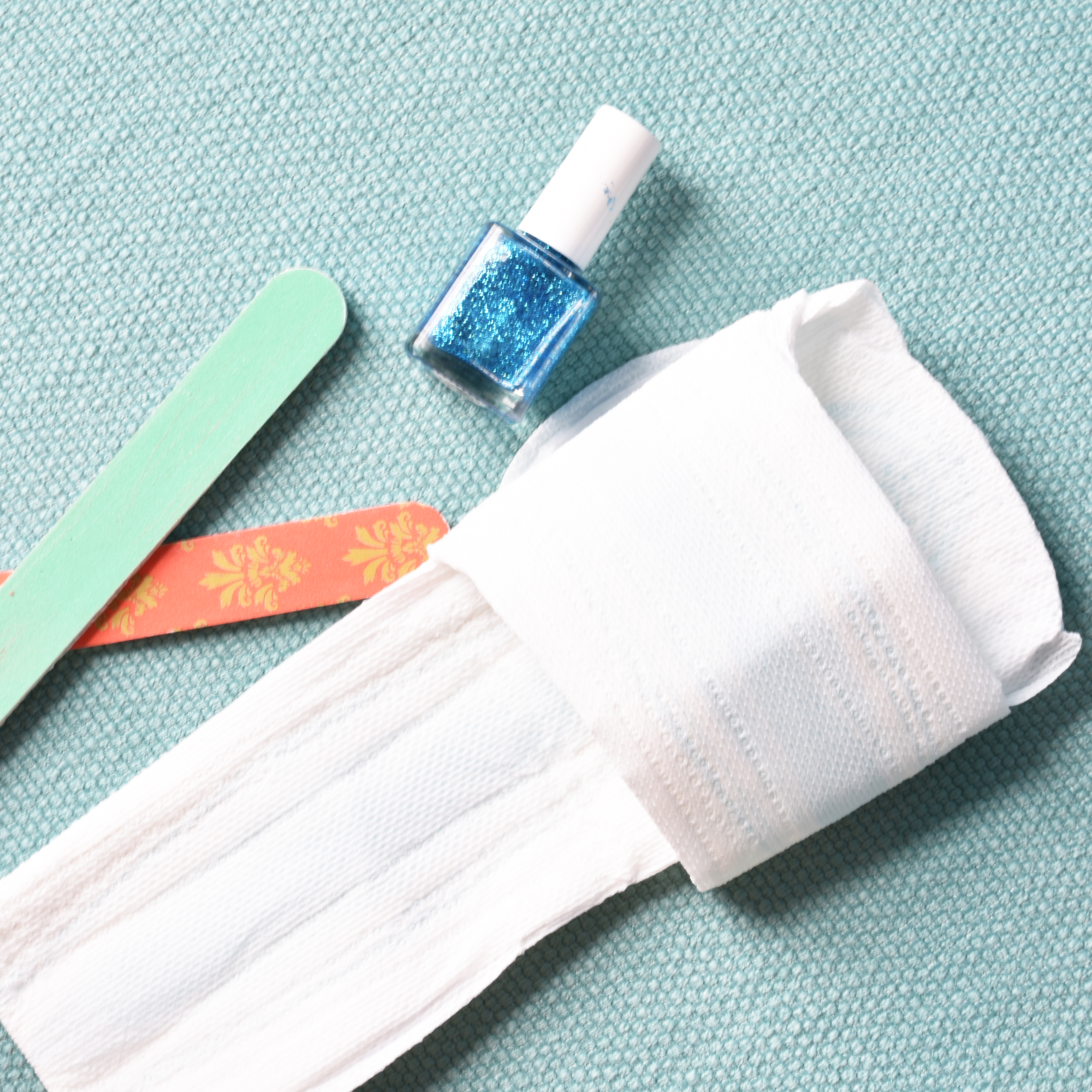 No. 8  Postpartum Padsicle
Unwrap a big, maxi pad, leaving the backing on.  Spread some aloe vera gel on the pad with a spoon, then spray a mixture of water and witch hazel on until the pad is wet but not soaked.  Fold up the pad and put it back in the wrapper.  Place it in a large freezer bag and freeze.  You will want to thaw it out for a few minutes before you use it.  Pop it in your drawers for some much needed relief.
No. 9  Hotel Wine Spill
You kinda feel badly ruining the hotel's pretty, white towels to clean up a wine spill during a girl's weekend.  So use a pad instead!  It will soak up a bunch of wine and you'll feel super virtuous for not wrecking a towel.  If you want some tips on planning that awesome girl's getaway, click here.
No. 10  Screen Cleaner
Got a panty liner in your purse?  Use it to clean the giant make-up smudge off your phone or the lotion off your tablet!
No. 11  Shoe Liner
Are your feet kinda sweaty?  Use a panty liner in your shoe to soak it up.  They also give you a little extra padding in heels.  I used a pad here and you could see it when I had my shoe on, so a panty liner would work a bit better!  "Excuse me, ma'am?  You have something stuck in your shoe."  Oh, it's just a mini pad, no worries!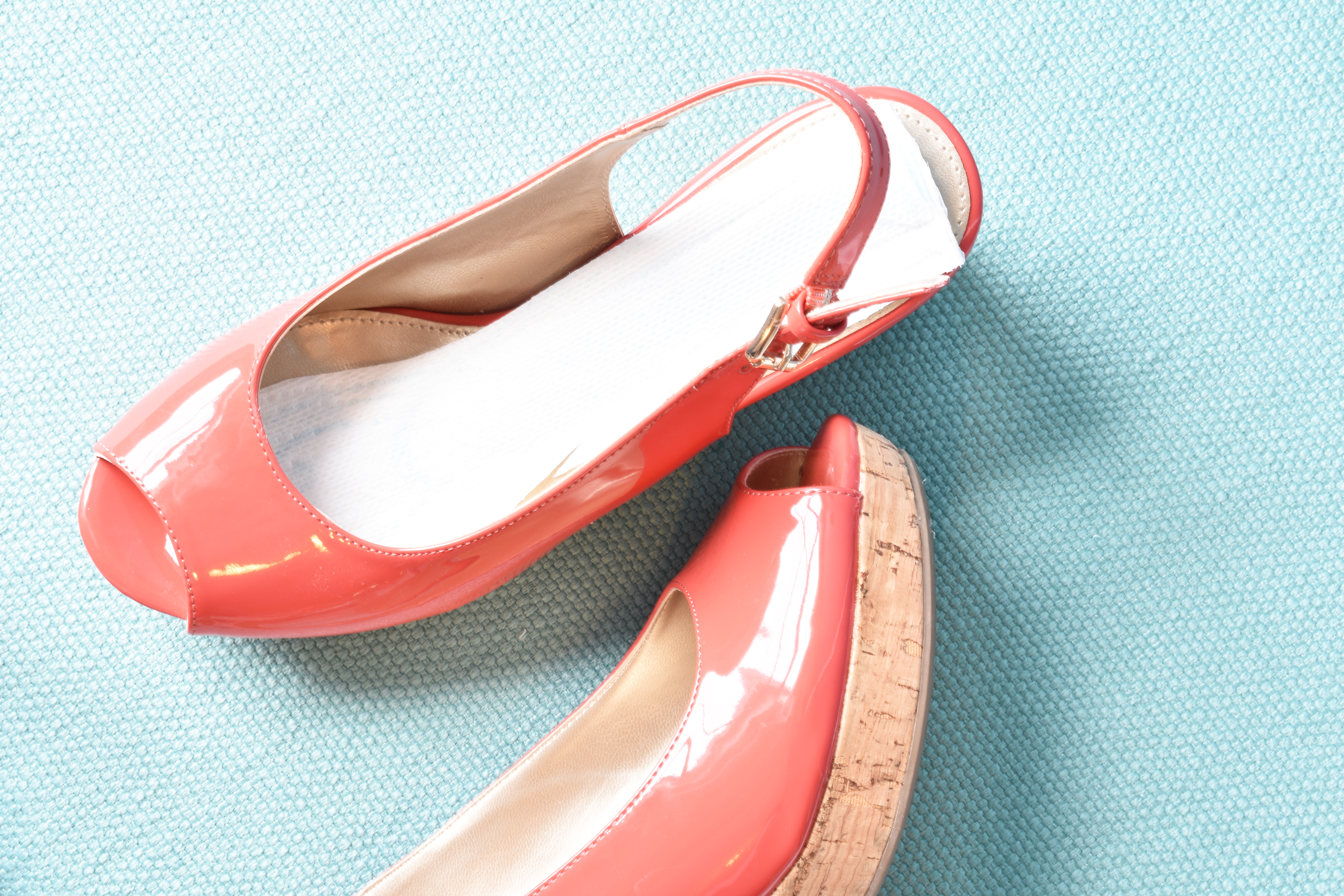 There you have it folks:  11 amazing ways to use a maxi pad! Do you have an awesome way to use pads?  Share in the comments!
P.S.  As a public service, you should pin this so more people can be enlightened!